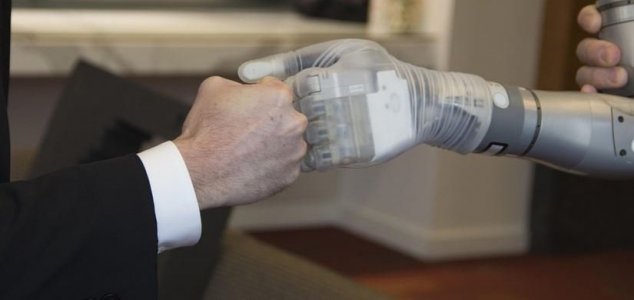 Could robots act as surrogate humans to grow replacement organs ?

Image Credit: DARPA
Special humanoid robots could soon be used to help grow replacement skin, bones and organs for patients.
Scientists have been experimenting with growing human tissue in the laboratory for years, but if we are to ever grow entire bones or organs for transplant it is going to be necessary to scale things up quite significantly – conventional Petri dishes are never going to be up to the task.
Now two scientists from Oxford University have proposed a rather novel solution to this problem by suggesting that we could build humanoid robots capable of growing organs inside their bodies.
These bio-hybrid machines could potentially replicate some of the conditions within the human body to provide a warm, moist environment in which replacement tissue could be grown.
Structures within these robots could also mimic the architecture within our own bodies, thus promoting the growth of ready-shaped tendons, bones and cartilage for use in transplants.
"There is no better bioreactor than the human body itself," said tissue engineer and study co-author Pierre Mouthuy. "So the better we can copy that environment, the better our chances to obtain functional engineered tissues are going to be."
Source: Popular Science | Comments (2)