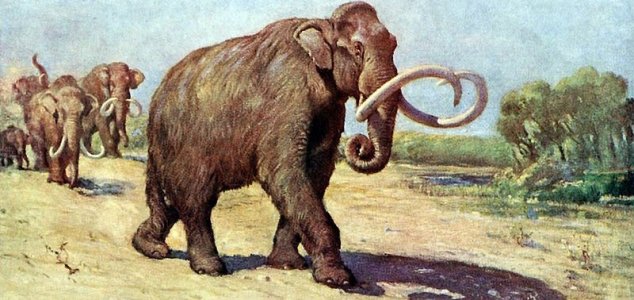 The mammoth held on until around 4,000 years ago.

Image Credit: Charles Robert Knight
An analysis of mammoth DNA has revealed that the species had become wracked with genetic disease.
Study leader Dr Rebekah Rogers from the University of California, Berkeley maintains that just before it went extinct, the woolly mammoth had gone into "genomic meltdown".
The DNA sample in question had come from a mammoth which lived around 4,000 years ago – a time when the species had been all but wiped out save for a few isolated island populations.
To confirm the findings, the researchers also analyzed the DNA of a mammoth from 45,000 years ago which did not show the same signs of genetic disease as its more recent counterpart.
"You had this last refuge of mammoths after everything has gone extinct on the mainland," said Dr Rogers. "The mathematical theories that have been developed said that they should accumulate bad mutations because natural selection should become very inefficient."
The discovery is worrying as similar issues could also plague some of today's endangered species.
"When you have these small populations for an extended period of time they can go into genomic meltdown, just like what we saw in the mammoth," said Dr Rogers.
"So if you can prevent these organisms ever being threatened or endangered then that will do a lot more to help prevent this type of genomic meltdown compared to if you have a small population and then bring it back up to larger numbers."
Source: BBC News | Comments (4)