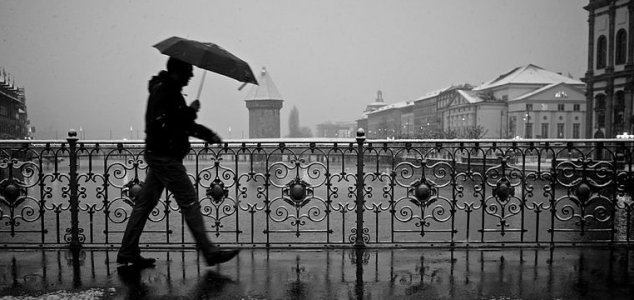 The fish appeared to have fallen from the sky.

Image Credit: CC BY 2.0 Thomas Leuthard
Pupils and staff at Stanford Avenue Elementary were left perplexed by a bout of very strange weather.
The peculiar deluge, which occurred on Tuesday at around noon, was discovered after pupils emerged from the school to find dozens of small fish lying all over the playground.
"We came out here and all the sudden the kids start yelling really loud, 'look at this'," said campus supervisor Liz Barber-Gabriel. "The kids were so excited, we wanted to figure out where they came from. We couldn't – they were in the playground, in the rubber, everywhere."
"They were small, and same color, and it looked like about 60 minimum, everywhere."
WEIRD WEATHER: Fish rains down from clouds on Oroville elementary schoolhttps://t.co/cdvHiEQRYY pic.twitter.com/tkXXAVghe0

" Action News Now (@ActionNewsNow) May 18, 2017


The possibility of a prank was discounted after more of the fish were found up on the rooftops.
While it remains unclear exactly how the fish ended up being deposited on the school, it is possible that a water spout sucked them up from the sea and carried them inland.
According to meteorologist Kris Kuyper however, no such weather event had occurred that day.
Source: AOL News | Comments (5)
Tags: Fish Rain