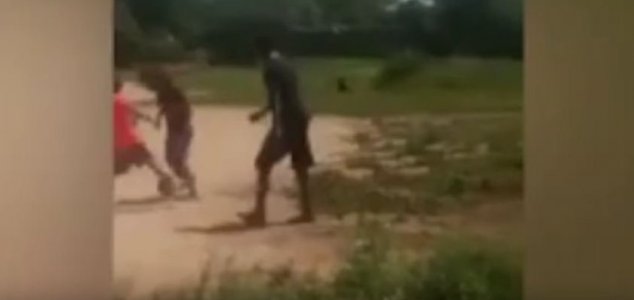 The so-called 'goblin' can be seen approaching in the background.

Image Credit: YouTube / Ndablex
Bizarre footage posted online recently shows a mysterious assailant crawling towards some youths.
The peculiar incident is alleged to have taken place in the city of Santiago del Estero where the group of boys had been kicking a ball around a football pitch at their local park.
Suddenly, one of the boys (who had been filming the game) caught sight of something strange crawling towards them across the grass in the distance. After zooming in to get a closer look he screamed out in terror and the whole group bolted from the park as fast as they could go.
According to reports, the mother of one of the boys has described the encounter as "paranormal" and maintains that her son is now too scared to return to the football pitch.
Exactly what was crawling towards them in the video however continues to remain a mystery.
[embedded content]
Source: AOL News | Comments (11)