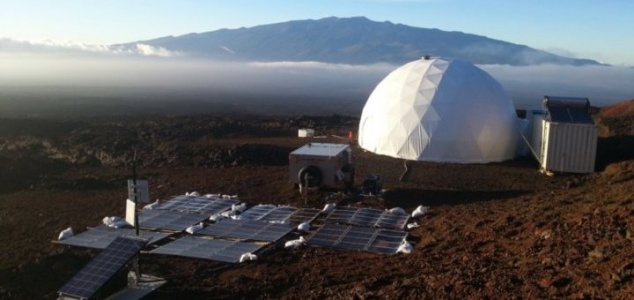 This is the closest you can get to living on Mars without leaving the Earth.

Image Credit: NASA
The crew of six NASA astronauts has been living in a dome near one of Hawaii's largest volcanoes.
Known as the Hawaii Space Exploration Analog and Simulation (HI-SEAS) project, the eight-month simulated mission has been designed to provide a better understanding of the mental, physical and psychological impact of living in the cramped and isolated conditions of a base on another world.
Since January of this year, the crew of four men and two women have remained completely isolated from the outside world with nobody but each other for company.
To simulate an actual Mars mission as closely as possible, the astronauts have had nothing but packaged food to eat and a 20-minute delay has been added to all communications.
"Long term space travel is absolutely possible," said HI-SEAS project specialist Laura Lark.
"There are certainly technical challenges to be overcome. There are certainly human factors to be figured out, that's part of what HI-SEAS is for. But I think that overcoming those challenges is just a matter of effort. We are absolutely capable of it."
[embedded content]
Source: Economic Times | Comments (1)