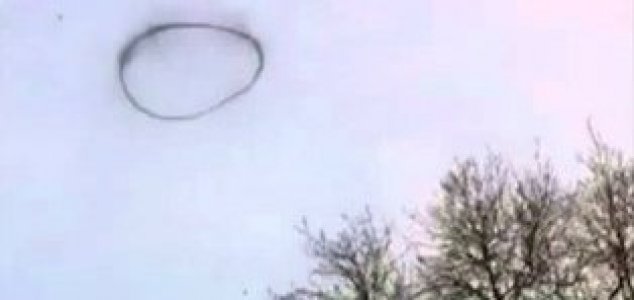 What are these objects ?

Image Credit: YouTube / SWNS TV / Georgina Heap
A peculiar aerial phenomenon has been sighted in countries all across the world in recent years.
Dubbed 'smoke vortexes', these anomalous black rings have been sighted by hundreds of people everywhere from the remote wilderness of Siberia to the side of England's busy M62 motorway.
In the case of the latter, which was reported just a few days ago, the mysterious phenomenon was spotted by so many people that it ended up being covered by international news agencies.
One witness, Kimberley Robinson, described it as "the weirdest thing I have ever seen".
"Me and my boyfriend were driving today and noticed a black flying ring in the sky," she said. "It looked a bit smoky but the shape was a solid ring. We hadn't ever seen anything like this before so we have looked into it and no one knows what it is."
A similar sighting was also reported in Missouri a few days earlier and there have also been sightings over Kazakhstan, Leamington Spa and Florida over the last four years.
So what exactly are these peculiar black smoke rings ?
Far from being evidence of extraterrestrial visitors, it seems that this particular phenomenon may actually have a far more down-to-earth explanation.
"A so-called smoke vortex can arise when you have a blast through a circular structure like a smokestack," said former MoD UFO investigator Nick Pope.
"So these weird effects can be caused by accident – or indeed by design."
"On this latter point, they can be created as a sort of pyrotechnic effect and it would be interesting to know if there were any outdoor festivals being held in the area concerned."
[embedded content]
Source: News.com.au | Comments (8)