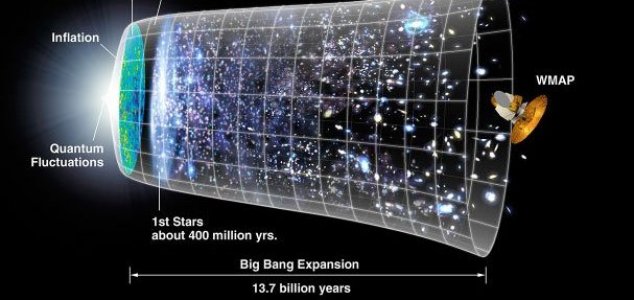 Inflation theory has come under fire.

Image Credit: NASA
Some of the world's most respected scientists have penned an open later in response to a recent article.
The thirty-three-strong group, which includes Professor Stephen Hawking, is objecting to an article published in the February issue of the magazine Scientific American.
Entitled "Pop Goes the Universe", the article, which was written by Paul Steinhardt, Anna Ijjas and Abraham Loeb, maintains that recent studies in to the cosmic microwave background radiation do not support the idea that the universe started expanding exponentially just after the Big Bang.
"The data suggests cosmologists should reassess this favored paradigm and consider new ideas about how the universe began," they wrote. "Inflationary cosmology, as we currently understand it, cannot be evaluated using the scientific method."
The reason the article has attracted so much criticism is not because the authors have suggested that inflation theory is wrong, but because they claim that it is fundamentally untestable.
"They close by making the extraordinary claim that inflationary cosmology 'cannot be evaluated using the scientific method' and go on to assert that some scientists who accept inflation have proposed 'discarding one of [science's] defining properties: empirical testability,' thereby 'promoting the idea of some kind of nonempirical science,'" the group wrote in their letter.
"We have no idea what scientists they are referring to. We disagree with a number of statements in their article, but in this letter, we will focus on our categorical disagreement with these statements about the testability of inflation."
It remains unclear how or when the controversy surrounding the article is ever likely to be settled.
Source: Russia Today | Comments (11)