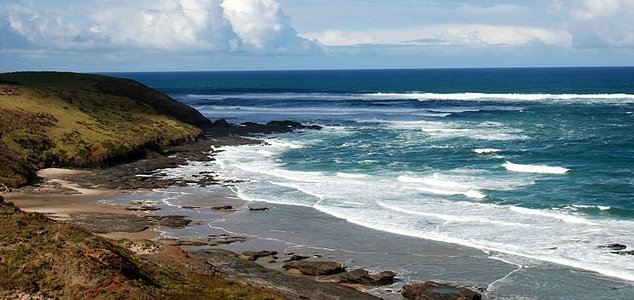 The Earth's oceans are continuing to warm up.

Image Credit: CC BY-SA 2.0 Phillip Capper
Scientists have warned that global sea levels could continue to rise over the coming decades.
According to new research published in the journal Science, ocean temperatures are now the same as they were over 100,000 years ago – a time when sea levels were 30ft higher than they are today.
Unlike today however, the rise in temperature during this period was thought to have been caused by a shift in the planet's tilt which increased global temperatures by an average of around 2C.
By analyzing marine sediment core records from this time, scientists are hoping to learn more about how the rising temperatures we see today will impact global sea levels in the future.
"We are rapidly approaching ocean conditions that haven't been really seen on this planet for over 120,000 years," said paleoclimatologist Jeremy Hoffman from the Science Museum of Virginia.
"That's a very relevant thing as we head into the next couple decades, and we start making policy decisions to turn this train around."
Source: LA Times | Comments (16)
Tags: Global Warming.Temperature, Climate