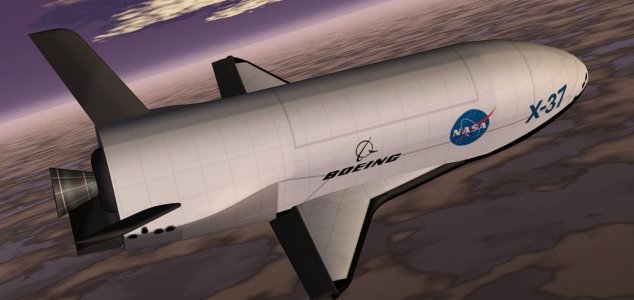 What will the X-37B be doing in space this time ?

Image Credit: NASA
The mysterious unmanned shuttle has embarked on yet another mission that nobody knows anything about.
The solar-powered space plane, which looks a lot like a miniature version of NASA's space shuttles, had been originally designed to repair satellites before NASA discontinued the project and passed it over to the US Department of Defense back in 2004.
Since then it has embarked on five missions and has spent over five-and-a-half years in space on missions so secretive that no details about them have ever been released.
This week's launch, which for the first time used a SpaceX Falcon 9 rocket as oppose to a United Launch Alliance Atlas V, went without a hitch.
It is unclear how long the X-37B will stay in space however its last mission spanned almost two years.
Exactly what it will be doing up in orbit during that time is anybody's guess.
Source: Belfast Telegraph | Comments (2)
Tags: X-37B