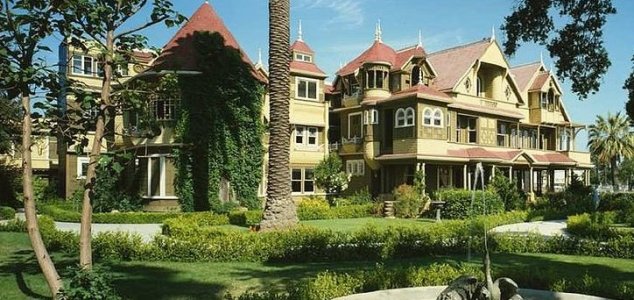 The Winchester Mystery House.

Image Credit: Public Domain
Dame Helen Mirren will be starring in a new movie about Sarah Winchester's mysterious Victorian mansion.
One of San Jose's most popular tourist attractions, the enigmatic mansion has 161 rooms, 40 staircases ( some of which leading to nowhere ), 10,000 windows and 2,000 doors.
Constructed in 1884 and owned by Sarah Winchester – the widow of gun magnate William Wirt Winchester – the building is said to be haunted by the ghosts of those killed by Winchester rifles.
Its interior is as lavish as it is bizarre, with a peculiar room layout, doors leading to solid walls, windows on the walls of inside rooms, a large bell which is rung every Friday 13th and multiple 'decoy' rooms that Winchester used in an effort to fool the spirits she believed resided there.
Now a new movie, "Winchester", is set to bring the mysteries of the house to the big screen.
"She was a fascinating woman," said Mirren. "People say she was crazy. I don't think she was crazy at all, I think she was troubled, and I think she was like an artist."
"She wished to live on her own terms. The house is her work of art."
"You can really feel it when you're here – you can feel the spirit of the one who built it. It's been amazing and inspiring for me being here. It's as if you're falling down the rabbit hole."
The movie, which also stars Jason Clarke, is set to be released in cinemas next year.
Source: Mercury News | Comments (2)
Tags: Winchester Mystery House